---
Dianemo
- at

home

with

technology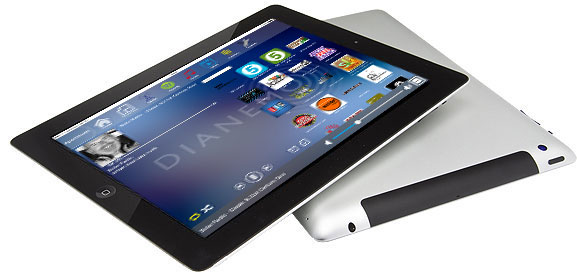 Affordable Home Automation for Every Home!
Dianemo is the first comprehensive 'Smart Home' solution that lets you take control of your home entertainment, security, lighting and general home or office environment. You can control your home from the comfort of your armchair or indeed from anywhere in the world where you have access to the internet. Click here to download a PDF description of the system and it's features or click here to see our interactive demo/user guide.
Dianemo is designed to bring together all of your digital services, content and media in one powerful but easy to use system. Ranging from a simple and stylish system that sits unobtrusively under your TV, to one that can be extended to every room of your home to suit you and your family's ever changing needs. Another dynamic feature of Dianemo is that it is connected to, and helps manage and protect your broadband service. It has been designed to be upgraded and enhanced on-line so that it will always have the latest services and features.
You can now buy a starter system and peripherals in our new online store... Click here to go to the store.
Click here to view the Dianemo Demo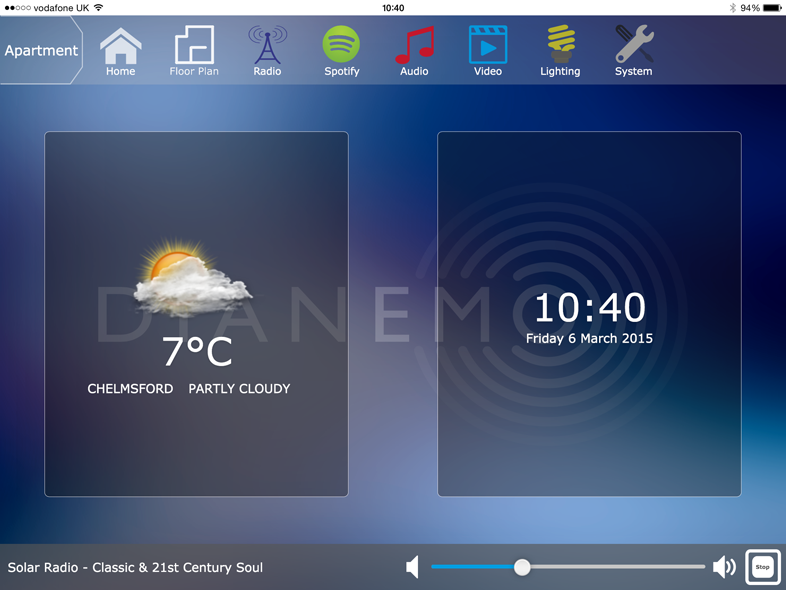 The key features of Dianemo are: 
DVD and audio library storage (iTunes compatible)
Integration & control of multiple Sky/Virgin STB's
Lighting control and energy management
Integration with KNX and other home control systems
Security camera and alarm integration and control
Integrated VoIP telephony system
Secure remote access over the Internet
Dianemo can be tailored to fit your budget and can be expanded in small steps as your needs change. For example, you could choose TV and Audio in a couple of rooms to start with and add lighting, security or climate control at a later date. You control what Dianemo can do for you and your family to complement your lifestyle.
Convergent Home Technologies are proud to be a partner with MK Electric to jointly offer energy-efficient, affordable 'Smart Home' automation. Click here to see the press release. 
Dianemo
Efficient
Affordable
Flexible